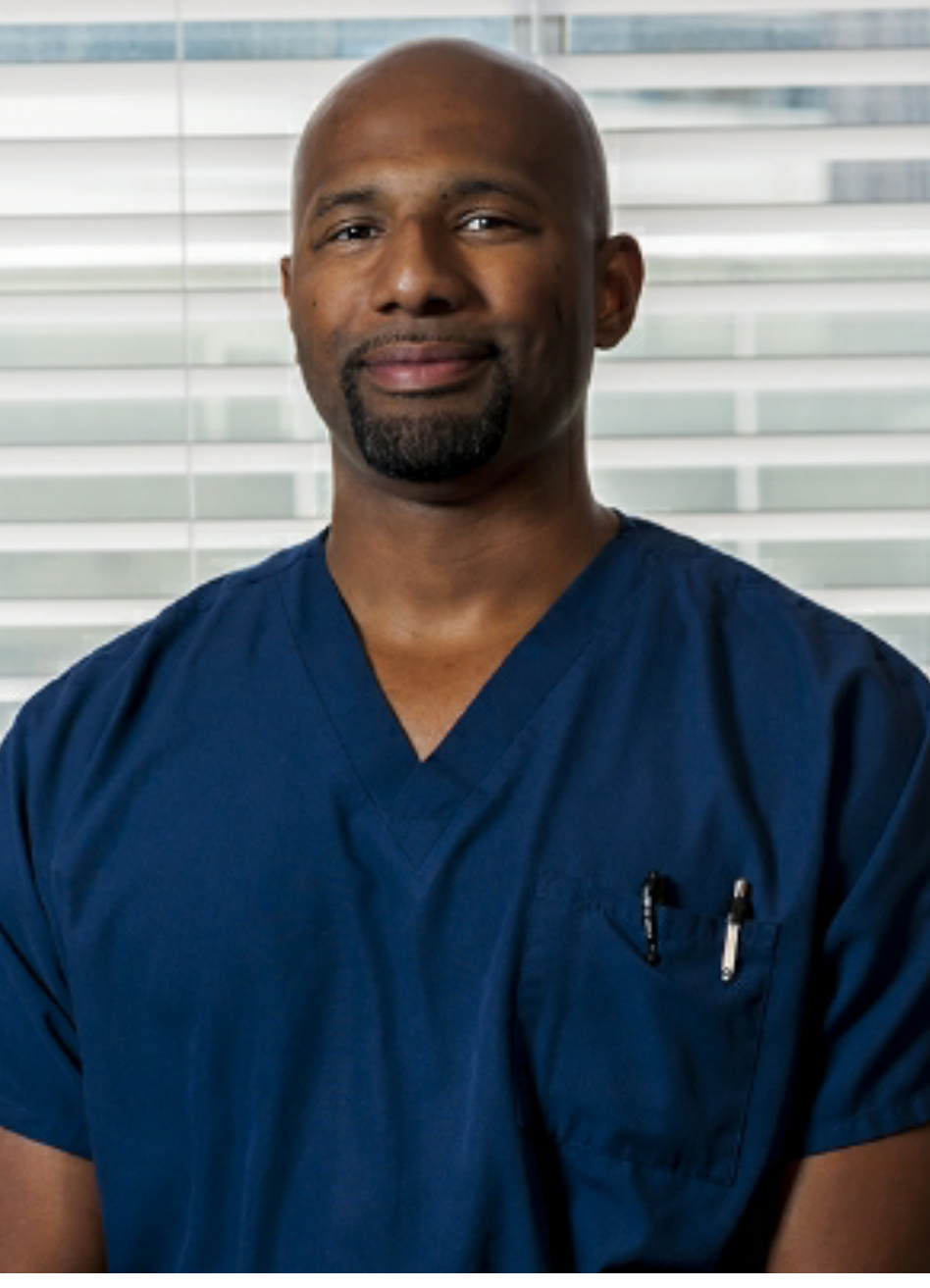 Gerald C. Barnes, DC
Over the past seven years and through extensive continuing education, Dr. Gerald C. Barnes refined his techniques in pain management, sport injury rehabilitation, exercise physiology, nutrition and spinal care.
As a second generation Chiropractor, he learned the important role Chiropractors have in the field of healthcare. A pioneer as the first black Chiropractor to own a clinic in Oklahoma, Dr. Barnes' father (Dr, Ronald Williams, DC), taught him valuable trade lessons that remain engrained in his memory. Serving patients with the truth, respect, proper diagnosing and necessary treatment are all tributes to his father. Dr. Barnes is known for his gentle, yet confident touch when treating a patient.
With a contagious laugh, Dr. Barnes promotes a happy environment for healing. Married with four children, Dr. Barnes keeps busy outside of the clinic, attending basketball games and coaching little league.
Jessica Covarrubias-Puente, DC
Dr. Jessica C. Puente is a National Board Certified Chiropractor that graduated in 2005 from Parker University in Dallas, TX. She went on to receive her Doctor of Chiropractic Degree and her Bachelor Degree in Anatomy. Dr. Puente has continued to grow and develop her understanding of health and healing through seminars, continuing education courses and most of all her years of experience with patients. Striving to get the cause, rather than just treating a symptom, is her main focus.
From 2009-2013, Dr. Puente was a teacher at Peabody Elementary School and a Professor of Anatomy & Physiology at Mountain View College from 2005-2008. Dr. Puente has treated all types of patients in her many years of practice and has a strong passion to communicate with people the benefits of proactive care to help patients take an active role in their own health goals. Today she is one of the few Hispanic females who specializes in Personal Injury.